Welcome to inflect documentation!#
For Enterprise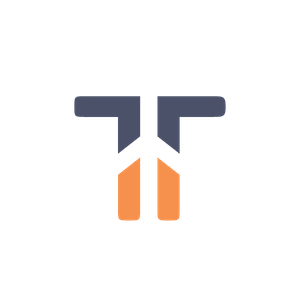 Professional support for inflect is available as part of the Tidelift Subscription. Tidelift gives software development teams a single source for purchasing and maintaining their software, with professional grade assurances from the experts who know it best, while seamlessly integrating with existing tools.
inflect: english language inflection

correctly generate plurals, ordinals, indefinite articles

convert numbers to words
Copyright (C) 2010 Paul Dyson
Based upon the Perl module Lingua::EN::Inflect.
methods:

classical inflect plural plural_noun plural_verb plural_adj singular_noun no num a an compare compare_nouns compare_verbs compare_adjs present_participle ordinal number_to_words join defnoun defverb defadj defa defan

INFLECTIONS:

classical inflect plural plural_noun plural_verb plural_adj singular_noun compare no num a an present_participle

PLURALS:

classical inflect plural plural_noun plural_verb plural_adj singular_noun no num compare compare_nouns compare_verbs compare_adjs

COMPARISONS:

classical compare compare_nouns compare_verbs compare_adjs

ARTICLES:

classical inflect num a an

NUMERICAL:

ordinal number_to_words

USER_DEFINED:

defnoun defverb defadj defa defan

Exceptions:

UnknownClassicalModeError BadNumValueError BadChunkingOptionError NumOutOfRangeError BadUserDefinedPatternError BadRcFileError BadGenderError
From a list of words, return a dict of sets sorted by word length.

>>> 

words

 

=

 

[

'ant'

,

 

'cat'

,

 

'dog'

,

 

'pig'

,

 

'frog'

,

 

'goat'

,

 

'horse'

,

 

'elephant'

]




>>> 

ret

 

=

 

bysize

(

words

)




>>> 

sorted

(

ret

[

3

])




['ant', 'cat', 'dog', 'pig']




>>> 

ret

[

5

]




{'horse'}



Join stem of each word in words into a string for regex.

Each word is truncated at cutpoint.

Cutpoint is usually negative indicating the number of letters to remove from the end of each word.

>>> 

joinstem

(

-

2

,

 

[

"ephemeris"

,

 

"iris"

,

 

".*itis"

])




'(?:ephemer|ir|.*it)'




>>> 

joinstem

(

None

,

 

[

"ephemeris"

])




'(?:ephemeris)'




>>> 

joinstem

(

5

,

 

None

)




'(?:)'



inflect.

make_pl_si_lists

(

lst

:

Iterable

[

str

]

,

plending

:

str

,

siendingsize

:

int

|

None

,

dojoinstem

:

bool

=

True

)

#

given a list of singular words: lst

an ending to append to make the plural: plending

the number of characters to remove from the singular before appending plending: siendingsize

a flag whether to create a joinstem: dojoinstem

return: a list of pluralised words: si_list (called si because this is what you need to look for to make the singular)

the pluralised words as a dict of sets sorted by word length: si_bysize the singular words as a dict of sets sorted by word length: pl_bysize if dojoinstem is True: a regular expression that matches any of the stems: stem